At Mater Dei we work together with families and carers to provide innovative and
contemporary education and therapy services to
babies and children with developmental delay and/or disability,
students with Mild to Moderate Intellectual Disability and
young adults with a disability.
Mater Dei consists of:
Mater Dei Early Childhood Education
Mater Dei School
NextPath Assessment & Therapy
NextPath Continuous Learning
Click here to explore all of Mater Dei's programs.
Mater Dei Matters
Mater Dei publishes a quarterly magazine called Mater Dei Matters. It highlights the news, events and achievements across the Mater Dei Organisation from Early Childhood Education, to School, to NextPath Continuous Learning and Assessment & Therapy.
Click to open the latest edition.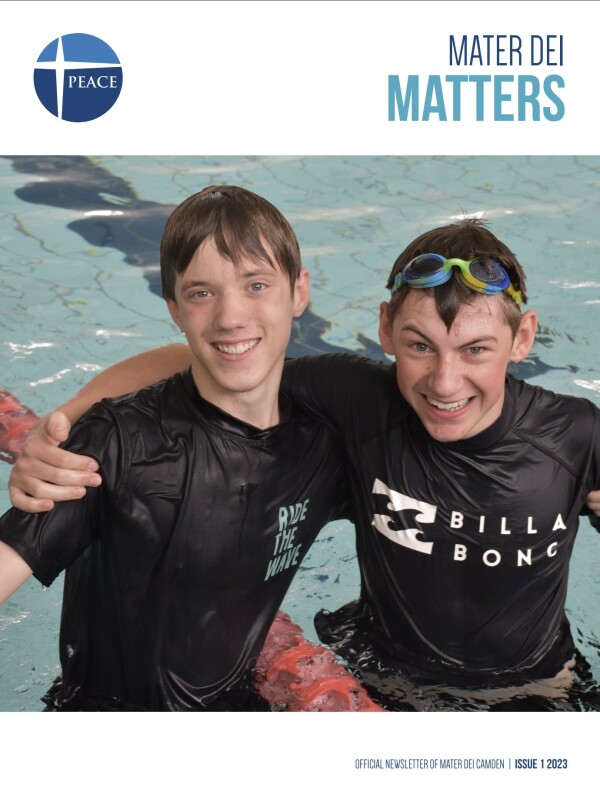 Previous editions:
If you would like to receive a digital copy of Matters direct to your inbox each Term, please click the link below