Visit by Bishop Brian Mascord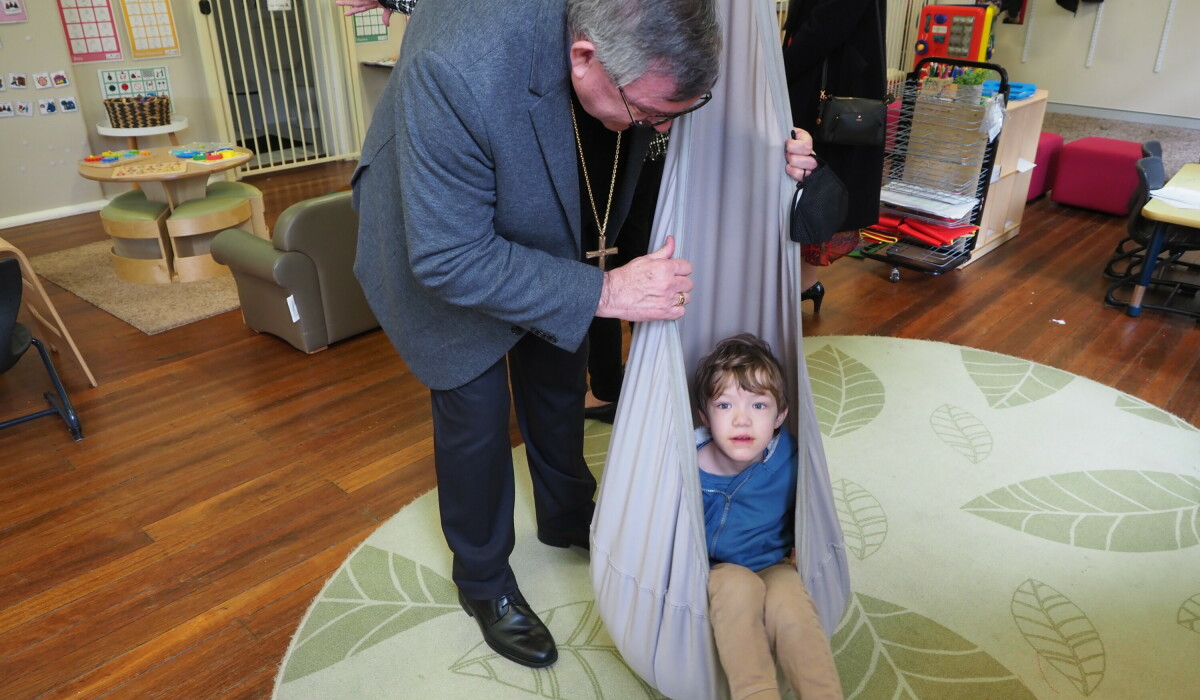 The Mater Dei Early Childhood Education team was delighted to welcome Bishop Brian Mascord into Mater Dei Preschool on Friday 12th August, and to introduce a group of children who are in the final stage of their Transition to School plans.
Our educators explained the lengthy process our parents and carers need to undertake to make applications for their children's placement to start Kindergarten in 2023 Term One.
Bishop Brian was delighted to hear of the children who will be commencing their enrolment in Mater Dei School and concerned that a number of our children are waiting to be offered suitable placements in other educational settings such as Support/Class/Autism.
Our children were thrilled to meet Bishop Brian. Thank you Bishop Brian for visiting Mater Dei Early Childhood Education.